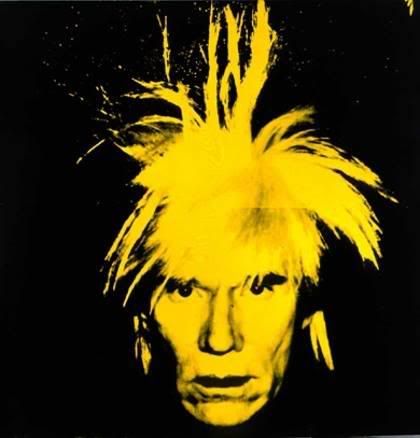 Andy Warhol was one of the most popular and controversial artists that began in the 50s & 60s. He was a painter, printmaker, & filmmaker & was one of the leading figures in the visual art movement, Pop Art. He is also known for his famous line "15 minutes of fame".
As a child, Warhol became a hypochondriac & due to that was often bedridden. Missing out on so much he became an outcast with other children. While he was in bed though, he began drawing, listening to the radio & collecting pictures of movie stars, which he claims was a period of importance in his development.
Later he studed at Carnegie Institute of Technology, now more famously known as Carnegie Mellon & in 1949, he moved to NYC. There he was hired by RCA to design album covers and promotional materials. In 1968, he painted his famous 'Campbells Tomato Soup Can'.
He named his studio "The Factory" & he began his silk screen methods here. He had some ups & downs in his career from that point on until his death in 1987. He is still widely popular in the art world and his works can be visited at The Andy Warhol Museum in his hometown of Pittsburgh, PA.
S. Mueller
http://en.wikipedia.org/wiki/Andy_Warhol